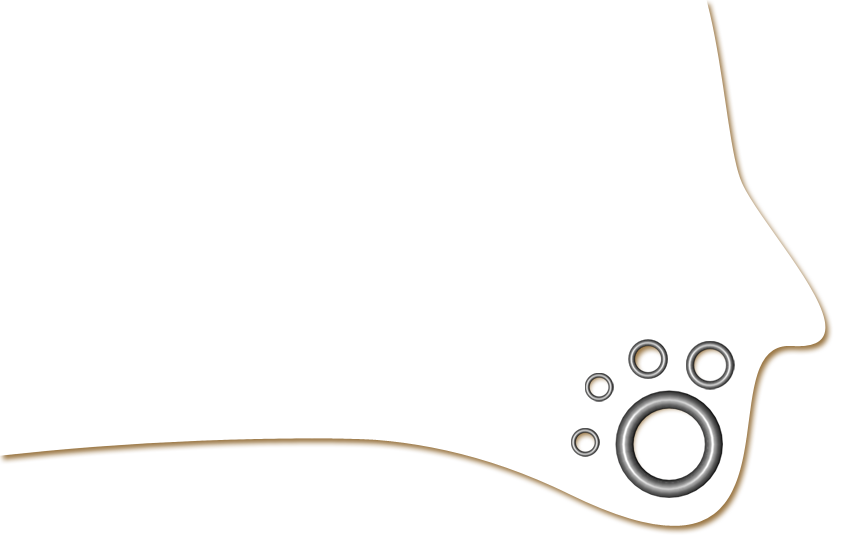 Events
Human Trials
@BIOS: The Poetics of Life in Digital Media
West Virginia University - 09/06
Virtual Reality SubFest
@Buffalo Infringment Festival
Hallwalls - 08/06
VR MicroTheatre
@Buffalo Infringment Festival
Coit House - 08/05
techARTS for Girls
CFA 266 - 06/05


Realities
2005 Student Show
Crosby Hall - 04/05
V_Hive Networked VR Exhibit
CFA 266 - 10/04
VR, Networking and Collaboration
CFA 266 - 04/04


The Trial The Trail User tests of VR Drama
CFA 266 - 10/03
Depth Cues
Squeaky Wheel - 05/03


Our Virtual Reality Studio
Starting in 2000 (see construction history), the Media Study Department at UB built on of the very first single screen, low-cost, passive stereo, projection-based VR systems. To create the stereo effect two images are projected through polarizing filters, and users wear glasses with polarizing lenses. There is also a tracking system and 3D "wand" for interaction. Our goal is to make VR more accessible. This kind of system is within the financial reach of art and media study departments, and museums and galleries.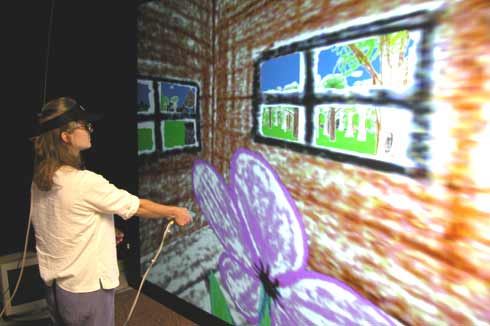 In 2005 we upgraded and now have two VR systems, one with a wall-size 8'x10' screen for an even more immersive feel, and the second with our orginal large window-size screen. We also have a very low-cost head mounted display system, and various on-going systems and experiments for 3D and spatialized sound.
Our VR systems and their components are used by faculty and students for the production of virtual reality projects. We routinely bring the system to art venues to exhibit our work.